USC Technologies has unique stabilization and excavation experience. We can provide you a turn-key project that we manage as a general contractor or perform specialized parts of a stabilization project. We strive to work with the best quality subcontractors to produce a high quality product at the best possible value.  We address your needs with a variety of services including Backfilling, Excavation, Rock Bolting, Dewatering, and Shoring. We pride ourselves on our creativity in coming up with unique solutions for your stabilization or excavation project.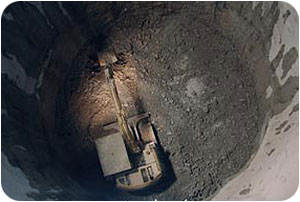 Backfilling
USC was founded to backfill and stabilize the abandoned limestone mine under part of Briarcliff Development's Master Planned Community north of downtown Kansas City. The mine under the development is now completely stabilized after 15 years of backfilling. USC continues to use its highly effective backfilling techniques using fly ash to stabilize additional underground limestone space. USC has been called upon numerous times to fill unstable or structurally deficient limestone mines in the Kansas City area to protect infrastructure or land above from potential collapse. USC's creativity and experience has recently grown into the successful backfilling and stabilization of old salt caverns in a highly productive and effective fashion.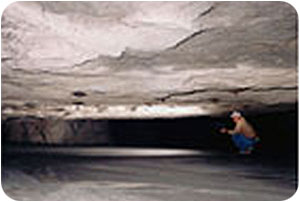 Excavation/Dewatering
USC has unique excavation experience which draws from our experience with pond ash excavation services and limestone mine backfilling experience. USC can more traditional dirt moving services and has been called upon to excavate vertical shafts and horizontal tunnels through rock and shale and to work with unique soils or materials that require dewatering techniques or special handling.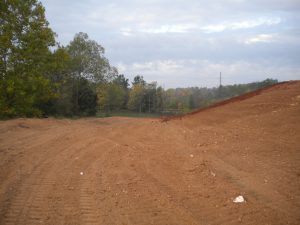 Rock Bolting/Shoring
USC provides a variety of rock bolting and shoring services which ensure stabilization of underground space or excavations. Rock bolting is performed to support the roof beam of the mine or support vertical cuts of rock or soil. Rock bolting work is often done in combination with shotcrete to provide a robust stabilization system in certain applications.